Microsoft Windows time service keeps track of Daylight Savings Time (DST) and can be set to automatically adjust your computer's clock to reflect the time changes. With the recent changes to DST windows users must apply a patch to allow the system to update the time on the proper dates. The following page gives instructions on how to update your machine for the changes to DST.
Download the appropriate patch for you system and save to your hard drive:
1. Double click on the file. You may see an open file warning similar to this: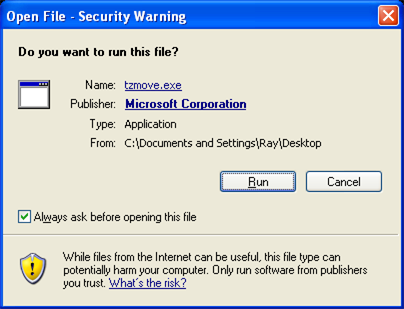 Click on Run.
2.Clcik on Run to begin the update.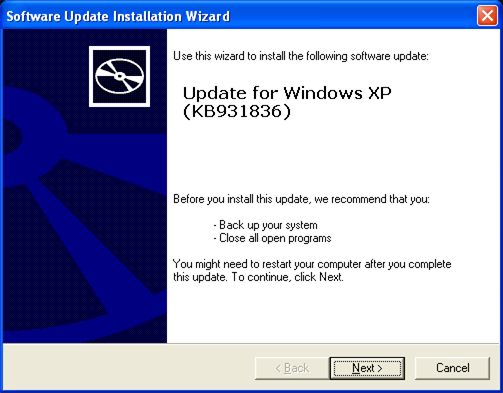 3. Accept the License Agreement by selcting the "I Agree" radio button. Once done hit "Next"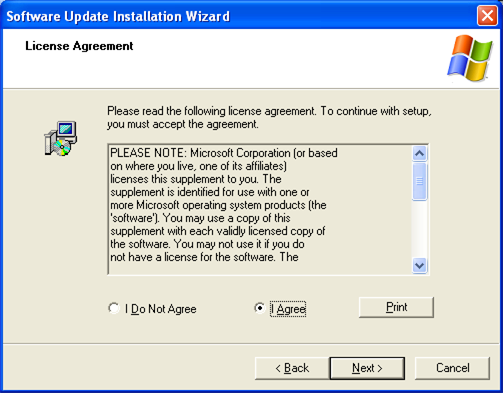 4. The update application will now check to see if the patch needs to be applied. If it does not need to apply to patch a message box may pop up telling you it is not needed. Once the update completes you will see a Successful completion window. Click Finish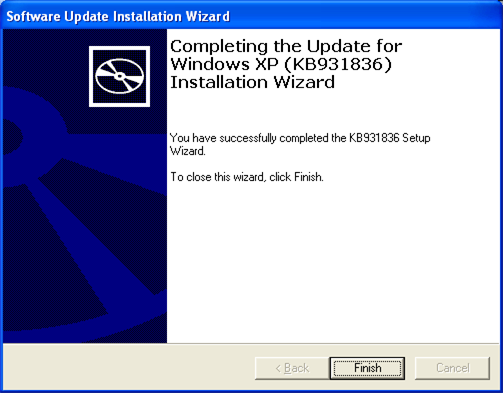 If you have any difficulty in patching your systems please send a support request to support@biomed.queensu.ca or call x714139.